A little over an hour ago, I got a text message inviting me to a press show. This, as you might imagine given my daily bread-foraging job as a movie critic, is not an altogether unusual occurrence. Yet, today, it singularly was.
This is primarily for two reasons: the first being the ongoing producers-v/s-multiplexes strike, because of which Bollywood's been watching cricket and people haven't gotten films to watch in theatres and even Wolverine couldn't make it to India on time.
The second reason is more personal. The film in question is People Picture's 99, directed by Raj Nidimoru and Krishna DK. It is a film I have watched last week, and one I cannot review. Not because the directors taught me how to play poker, but because it is my first release: somewhere in the credits yours truly will pop up and nobody will really notice, but a fact is a fact. Dialogues by Raja Sen.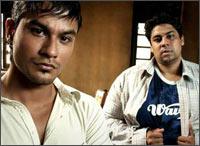 And so it begins. You can gloss over here for a quick look at my backstory -- if for any unfathomable reason you would be interested. And yeah, I'm genuinely nervous.
I'm not sure if you guys can relate to this, but it's an immensely disconcerting feeling to be waiting to read reviews on a Friday instead of writing them. And I genuinely have no idea which way the coin will fall.
So why am I talking about my film? Well, week in and week out we write about other films and get other creators to talk about their own, and while I am definitely working on getting Raj and DK to chat with you guys, here's a start: me, as part of the 99 team, telling you why you should book tickets at your local multiplex now. Like, really.
99 is a clever, wholly original caper film, set in the year 1999. That isn't the only reason for the title, as the film's protagonists -- like a lot of us -- have been through a lot but are still stuck well short of that final single to take them to a hundred. It's only one run, but it's a big one -- and the film's script is representative of that urgency. 99 may be a lot of runs, but the three-figure mark is something special.
As a cricket nut, Raj and DK's script also appeals to me because it takes an interesting look at match-fixing, and the 1999-2000 period the film is based in gives it a unique perspective. We look at a specific incident unfold in real time, even as we are transported back to horrific headlines and trauma that made us lovers of the sport weep -- just like our fast bowlers did. And this film takes us back there and revisits the scandal through the eyes of people like compulsive gamblers and tough bookies -- and roguish opportunists who wear cheeky grins.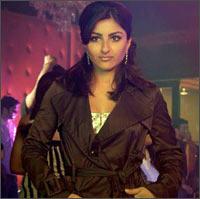 Not that it's a serious film at all. It all makes sense, but this is an entertainer all the way. 'Part fact, part fiction, pure fun' was always the tagline, and the effort has been to keep it a fun ride. The decidedly peculiar ensemble cast -- Kunal Khemu, Boman Irani, Cyrus Broacha, Amit Mistry, Soha Ali Khan, Mahesh Manjrekar and the one and only Vinod Khanna -- is an indicator of the kind of film this is, a pacy irreverent film that changes its cities and motives with equal flair. And has a hoot while at it.
This is an odd piece to write, because it is by no means a review. Yes, I have watched the film, but I have zero objectivity on it so far, something that will probably change over the next couple of times I see it. Not that I can ever review it, of course.
So why then am I talking up the film? Purely because I want you all to give it a chance, simply because I have a massive gut feeling a lot of you will genuinely enjoy it. It's a fun, zippy film with a cricketing climax that gave me goosebumps simply because of the memories of the time it suddenly threw back at me -- and I'd really like to know how you all react to it.
So next week you can all play critic. I'm opening up next week's Senterfold for your comments, and the cleverest/funniest/meanest lines get to feature as you guys give 99 a report card. And I promise you, savage my film and do it well, and you'll see that comment on board next week. Tell us if you liked our innings or not, but just leave the pavilion and go to theatres.
A few of you out there like me, and I'm well aware you're in a minority. But my appeal to all of you -- haters and readers alike -- is that all of you at least give the film a shot before slagging it off, if slag you must. I'd still wager you'll have a good time.
Watch it, yeah? Cause the road from 99 to a century consists of a winning run only you can help us hit.
Thanks
PS: Oh, and Wolverine is releasing the same time as us. All I can say: we have better dialogue. Promise.
Have no interest in movies whatsoever and wondering why I'm not talking about cricket or Formula One? Want to tell Soha Ali Khan you love her? For that or anything else at all, mail me and check out more random insanity over at my blog. That's it for this week, have a good one. Chin chin.