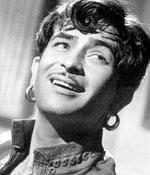 It was the evening of June 3, 1988, and the Sirifort Auditorium in New Delhi overflowed with the elite of Indian cinema.
 
Raj Kapoor, the great showman, was seated in the front row, along with Shammi Kapoor, Shashi Kapoor and members of his family.
It was a special function for the 63-year-old Raj Kapoor; the then President of India R Venkatraman was to bestow on him the prestigious Dada Saheb Phalke award.
However, hardly had the function begun when Venkatraman noticed that the legendary director was having breathing problems. So he broke protocol and walked down the podium to bestow the award. Suddenly, Kapoor collapsed, and was rushed to the All India Institute of Medical Sciences for treatment. The country's top cardiologists tried their best, but could not save him.
The tragedy left the Indian film industry shell shocked. Actors, directors and producers paid their tributes to his memory, and mourned India's loss.
Earlier, when singer Mukesh died, Raj Kapoor said that he had lost his life.
Now India had lost the man behind blockbusters like Anari, Jis Desh Main Ganga Behati Hai, Sangam and Mera Naam Joker, to name but a few.
 
His influence also went beyond India's borders. One of his earliest projects, Awara, became popular in the erstwhile Soviet Union, and 'Awaara Hoon,Ya Gardish Mein Hoon' was a hit dance track there.
His association with Nargis, Lata Mangeshkar, Shankar Jai Kishan music duo, Hasrat Jaipuri and Shailender was one of the hot topics that was discussed even by his arch rivals.
Lataji sang a number of super-hit numbers including Rasik Balma... Dil Kyon Lagya Toh Se Dil Kyon Lagya Jaise Rog Lagaya (not R K Production).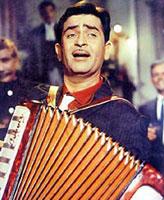 "Raj Saheb was very fond of me but he told me that when I sing in movies my lips are open when they should have been shut. Then he gave me the formula: Just do the lip movement and it should open and close with the words of the songs. He was the greatest showman of Indian Cinema, there is no doubt about it," Shashi Kapoor told a scribe, while paying a tribute to his immortal brother.
Karishma Kapoor told rediff.com in a conversation in Delhi that her biggest disappointment is that they weren't unable to work together on movies, which both she and her grandpa would have loved to do. "I miss him very much," she said.
Today, twenty-two years have passed since Kapoor's passing. And in those twenty-two years, not even our best film directors, including Govind Nilhani and Shyam Benegal, have been able to take his place.
So admit even his most ardent critics.