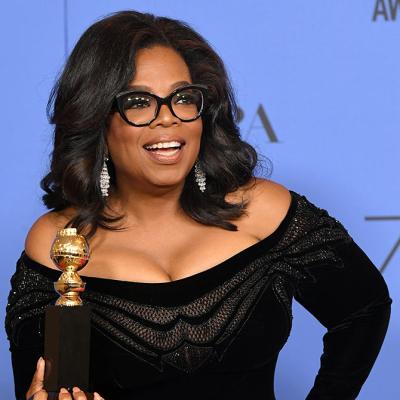 Everybody loves Oprah, raves Reese Witherspoon about the Cecil B. DeMille recipient for lifetime achievement.
Oprah Winfrey's extensive, emotional-charged speech is everything you'd expect from the chat show doyen.
"We know the press is under siege these days. We also know it's the insatiable dedication to uncovering the absolute truth that keeps us from turning a blind eye to corruption and to injustice. Toto tyrants and victims, and secrets and lies. I want to say that I value the press more than ever before as we try to navigate these complicated times, which brings me to this: what I know for sure is that speaking your truth is the most powerful tool we all have. And I'm especially proud and inspired by all the women who have felt strong enough and empowered enough to speak up and share their personal stories. Each of us in this room are celebrated because of the stories that we tell, and this year we became the story."
Take a bow, Oprah.