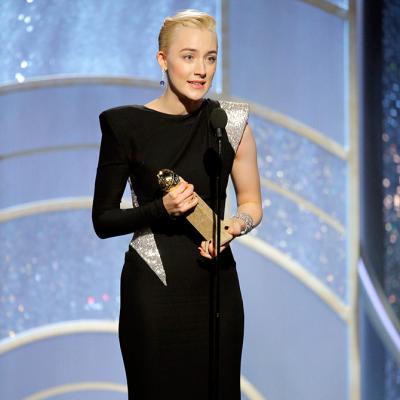 The lovely Irish actress Saoirse (pronounced sur-sha) Ronan is Golden Globe's choice of Best Actress/Comedy for her superlative performance in Lady Bird.
My mums on FaceTime over on someones phone! I just want to say how inspirational its been to be in this room right now. I want to thank all of the women who I love so much, my mother who is on FaceTime, my best friend. Actually, everyone in this room!
Golden Globes most conspicuously snubbed Lady Bird director Greta Gerwig but her gushing speech following its Best Film win suggests all is forgiven and forgotten.