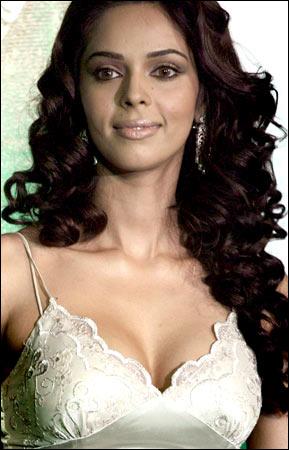 Bollywood actress Mallika Sherawat joined the league of Hollywood celebs including Kim Kardashian, Miley Cyrus, Victoris Beckham, David Beckham and Paris Hilton, after a Hollywood milkshake was named after her.
Mallika, who visited Millions of Milkshakes in West Hollywood, has been honoured with her very own milkshake called the 'Mallika shake', reports Contactmusic.
The Mallika shake includes blueberries, raspberries, blackberries, strawberries, and chocolate sauce.
To make the shake more appealing, it has been topped with whipped cream.
Meanwhile, the actress is in Tinseltown to promote her new horror film Hisss.
Text: ANI | Photograph: Adeel Halim