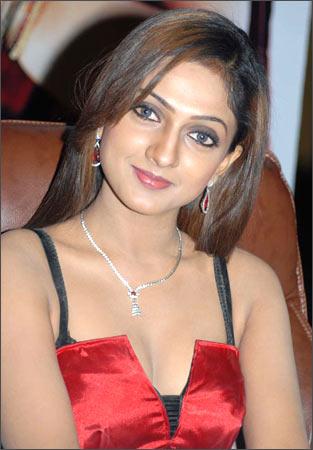 Sheela's revealing outfit at the audio release of her first Kannada film Prem Kahani directed by R Chandru has shocked most of the people present there as Kannada actresses have not yet dared to show cleavage at public functions.
Sheela, however says that she didn't do it to shock anyone. "In the film, I play the role of a rich girl who is simple and very innocent but at the function, I wanted to look different from my screen image. Did you find my dress objectionable? I think I presented gracefully in the function despite my attire attracting attention. Many women who came to the function congratulated me, and said that I looked fabulous in the dress. It was decent but stunning.
Asked whether she wanted to outdo Nayantara and Trisha in glamour quotient, she said, "I don't want to be a simple girl forever or get stuck in a sexy image. If the role demands me to be presented in a swimsuit, I will not hesitate to do it. Being sensuous on screen does not mean that you get a sexy image immediately. And don't compare me to Nayantara and Trisha; they are established actresses. I enjoyed working with Nayantara in the new NTR Junior film Adurs directed by VV Vinayak," she added.
RG Vijayasarathy