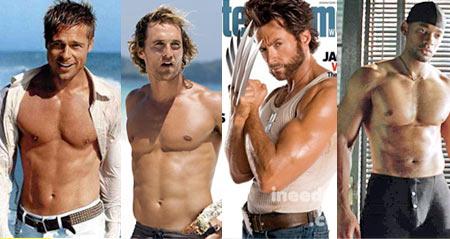 Brad Pitt is the celebrity dad most women would like to see in his underwear, according to a new pre-U.S. Father's Day poll.
Jockey International conducted a survey and asked American women who they would love to see walking around in underwear.
And majority of them chose Angelina Jolie's partner as their number one answer, reports Contactmusic.
Matthew McConaughey came second in the list while Hugh Jackman, who is the current Sexiest Man Alive -- according to America''s People magazine -- landed the third spot.
 Will Smith stood fourth and US president Barack Obama rounded off the top five.
 Top five Celebrity Dads Most Women Want To See In their Underwear:
1. Brad Pitt
2. Matthew McConaughey
3. Hugh Jackman
4. Will Smith
5. Barack Obama
Text: ANI