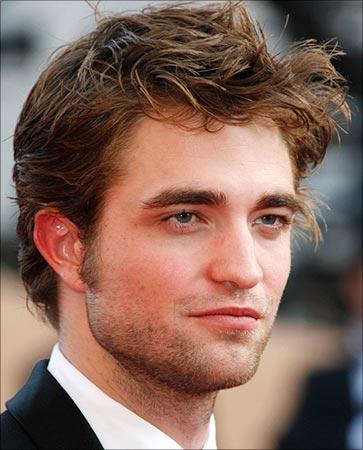 British heartthrob Robert Pattison, famous for playing bloodsucking vampire Edward Cullen in 2008's Twilight, has been overwhelmingly named 'The Most Handsome Man in the World', in a poll conducted by high society magazine Vanity Fair.
Of a total 271,000 some votes, Robert snared 137,946, 51% overall, to blow away the competition.
Of the 18 men on the list, Argentine polo player Nacho Figueras came in second with 15 per cent, followed by American hunk Brad Pitt, with 12 per cent. Johnny Depp was fourth with 7 per cent.
Others in consideration, who barely registered a blip, included George Clooney, David Beckham, Tom Brady and Hugh Jackman.
Pattinson, who is currently filming for 2010's Remember Me in NYC, will reportedly appear on the cover of Vanity Fair to celebrate his win.
Recently, in a similar poll conducted about women, Brad Pitt's better half, Angelina Jolie, took home the crown.
The polls were conducted on-line, and were designed to ensure that users could only vote once from each computer.
Photograph: Eric Gaillard/Reuters