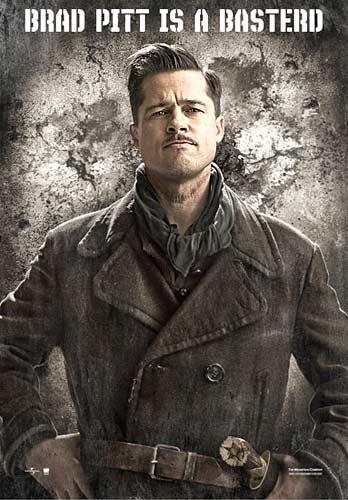 The first poster is out.
Brad Pitt leads the interesting ensemble cast of Quentin Tarantino's upcoming war epic Inglourious Basterds set in Nazi Germany during World War II, and he's the first Basterd to get a poster out.
The curiously spelt film promises to be quite a bloodbath -- as can be evidenced from the trailer -- and Pitt plays Lieutenant Aldo Raine.
The huge neck scar is just a sign of things to come. Inglourious Basterds, written and directed by Quentin Tarantino, premieres in Cannes this month and releases worldwide on August 21.