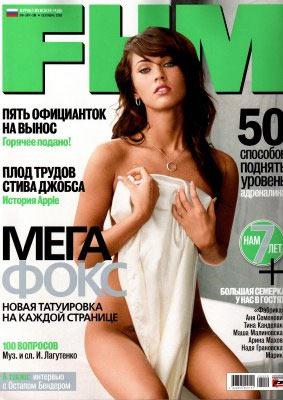 Transformers star Megan Fox has been named the world's sexiest woman in a new poll.
The dazzling brunette made it to the number one position in a poll by FHM readers worldwide.
Starring as Mikaela Banes in the upcoming Transformers 2: Revenge Of The Fallen, Megan lost the UK edition's vote to Girls Aloud's Cheryl Cole.
However, the 23-year-old star is afraid of only one beauty in the celebrity circles- Angelina Jolie.
'She's a powerful human being, she could eat me alive,' The Sun quoted Megan as saying.
Megan also slammed rumours that she would play Wonder Woman on the big screen.
She told FHM: 'She's lame -- she flies around in an invisible jet but she's not invisible. I don't get it.'
Text: ANI