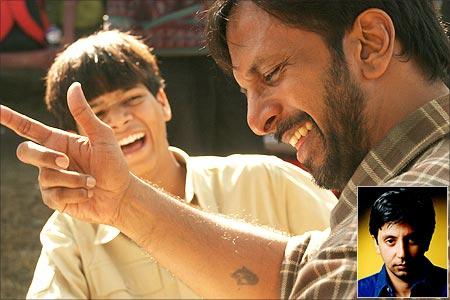 Noted fasion designer Ritu Kumar's son Ashvin Kumar [inset] will direct his first feature film, The Forest. The film will make its way to the Cannes Film Festival, which starts on May 13.
This, of course, is not the director's first brush with international fame. His documentary Little Terrorist had bagged an Oscar nomination in 2005.
"I started off as a theatre actor, and then went to direct plays. Then I moved to the movies," Ashvin says.
"I went to London Film School but dropped out early as I figured out it didn't help me much," he continued. "I sent my work to some people who liked it and finally made Road To Ladakh. I had not money to make the film. The cast [including Irrfan Khan and Koel Puri] acted free.
"I'll be showcasing The Forest at the Cannes because it is the biggest film festival in the world," he says. "This is the only Indian film that Dr Vijay Mallya has produced and has been picked up by an international sales company at the Cannes this year."
The Forest highlights serious ecological problems through a thrilling story. It stars Javed Jaffrey and Nandana Sen. The cast also includes Ankur Vikal, who played the slum-dweller who gets blinded in Danny Boyle's Slumdog Millionaire.