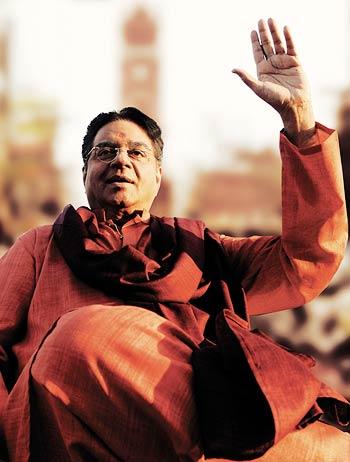 Ram Gopal Varma loves to spring surprises on his audiences.
Currently, he is busy with his tri-lingual Rakta Charitra, based on the real life story of Paritala Ravi, a dreaded faction leader in Andhra Pradesh. He later became a minister in chief minister N T Rama Rao's cabinet before he was assassinated in 2005.

Vivek Oberoi will play Paritala Ravi while Shatrughan Sinha will play NTR. It is perhaps the first time in the history of cinema that an actor-turned-politician is playing another actor-turned-politician.

Shatrughan Sinha will sport an interesting look in the film -- for starters, he has shaved off his trademark moustache.

How do you like Shatru's new look in the film? Tell us!