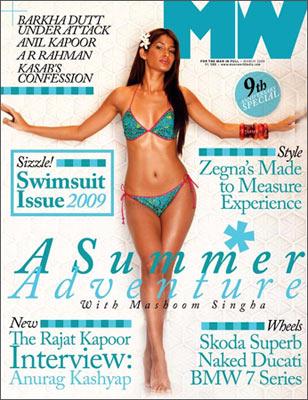 It's raining bikinis this year!
After Cosmopolitan announced that it's throwing the world's biggest bikini bash for the second year in a row in Miami Beach, it's MW turn to up the heat. 
This month's issue has a special bikini photo-shoot with stunning model Mashoom Singha. 
The ninth Anniversary issue also has interviews with Rajat Kapoor and Anurag Kashyap.
So what are you waiting for? Grab your copy today!