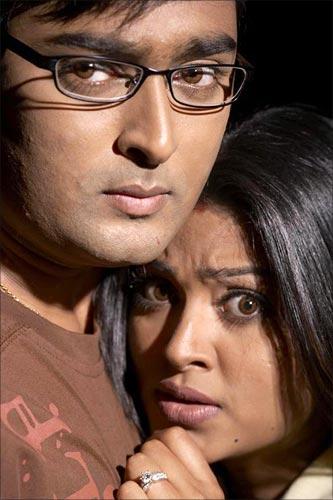 Arun Vaidyanathan's Tamil film Achachamundu won the Homegrown - Best Feature Award at the recent 7th Annual Garden state film festival.
Diane Raver, the festival director announced that the festival gets close to 600 submissions every year and they choose handful of films to compete in various categories. One of the criteria is Homegrown - where major portion of the film is shot in New Jersey.
As Achchamundu was shot mostly in NJ, the filmmaker decided to compete and won the award.
"I am very happy that we competed with American films and we were able to cross the language barrier and impress the people. People didn't mind that they were watching a foreign film and they were totally immersed in the film," Arun Vaidyanathan said.
When asked how he felt about the award, the director said, "Any kind of recognition to a film or filmmaker is always heart warming! In this festival, we conducted a survey among the Americans who had to fill in a form and almost all of them recommended the film to their family and friends. One of them said, 'Gripping - one of the best films I have seen this weekend!'
As a filmmaker, the survey's results are precious to me.
"My dad passed away on 5 April, 2008, a few days before we started the film. My film's screening and the award ceremony happened on 5 April, 2009. May be the date is just a coincidence but I really think that his soul was blessing me. That's why I dedicated this award to my dear dad during my acceptance speech. At this juncture, I need to thank my producers too for believing in me and the story. No good film happens without good producers!"
The director hopes to bring Achchamundu to the theatres in Tamil Nadu after the Lok Sabha elections and the IPL matches.
Text: Shobha Warrier