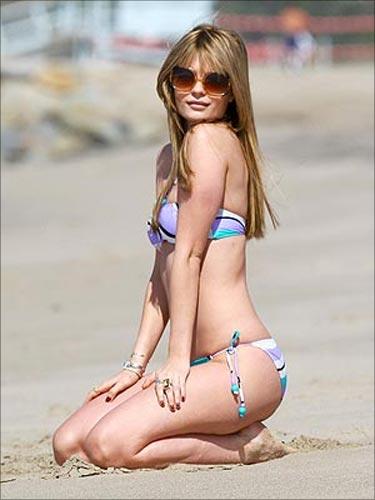 Mischa Barton seems to have put her anorexic days behind her as she showed off healthy curves on the cover of Cosmopolitan cover.
The OC star who was in India last year shooting for a film based on the Bhopal Gas Tragedy, posed naked for the covershot announcing that she is happy with her body now, reported Sun online. "It's human nature to be self-critical, but it's possible to like the way you look. I'm happy now - I wouldn't change my body, and I couldn't anyway.
"The only way to be happy and be a more enjoyable person to be around is to embrace what you've got. Everyone has issues about their body, but I feel confident now. I'm healthy and happy," said the 22-year-old actress.
Barton who is a tabloid regular and has famously dated rock and roll stars like Luke Pritchard and Cisco Adler added that she will never opt for surgery to change her looks. "I'm not into surgery, or changing the way I look. I think its better to embrace what you have and play on your good points," said Barton.