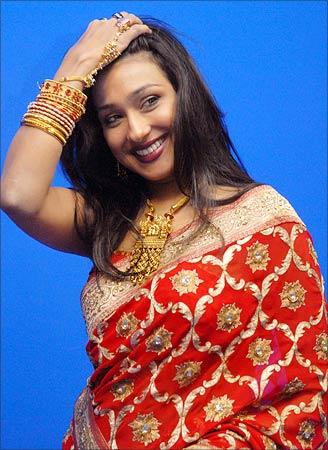 Piyalir Password, the first Bengali film shot entirely in the United States, premiered in New Jersey recently.
The fast-paced suspense thriller traces the story about a young woman, who sets for the US from India to wrap up the legal formalities of her scientist sister's accidental death. In due course, she realises that there is more to her sister's death than meets the eye.
Written and directed by Raj Basu, the film stars Rituparna Sengupta (in the picture), Koushik Sen, Sabyasachi Chakrabarty and Roopa Ganguly, along with an international cast of actors from the US, South Africa and Russia.
Photograph: Paresh Gandhi