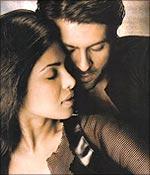 Ashutosh Gowarikar, whose Lagaan began its Oscar-nomination journey at the Toronto International Film Festival (TIFF) seven years ago premieres his What's Your Raashee? there next month. The film gets a gala treatment; only about five percent of the films at the prestigious festival get that treatment.
It is one of the 320 films chosen from about 4,200 submissions from 64 countries including America, Iceland, Israel, Brazil, China and South Korea. The festival, which created Oscar buzz for such Oscar winning films as Slumdog Millionaire, Juno and American Beauty, draws over 1,000 international media and over 2000 Canadian and international industry delegates. At least about 50 films find buyers here. Lagaan, which was already a hit before it arrived in Toronto, was picked up by Sony Columbia after its showing at the festival.
The festival is known for its gritty as well as escapist films. In recent years, it has showcased several popular Bollywood films including Singh Is Kinng. But the movies haven't been able to draw mainstream audiences, However Indian-themed Monsoon Wedding, Water and Bend It Like Beckham created a reputation at the festival, spreading great word of mouth that traveled swiftly across the border into America, making these films hits.
Gowarikar's latest film is about a young man (Hurman S Baweja) who is set on marrying for love. When he is suddenly told that he must find his dream girl within ten days to save his family from ruin, he has to fight hard to fend off the threat The film also stars Priyanka Chopra.
Another film, which will also have its gala at TIFF, is Anurag Singh's Dil Bole Hadippa. It is about a Punjabi villager Veera Kaur (Rani Mukherjee) who disguises herself as a man (Veer Pratap Singh) to pursue her dream of playing cricket Her brilliance on the field endears her to Rohan (Shahid Kapur). The film focuses on how Veera, Rohan and Veer Singh fight their way through complications and misunderstandings.
TIFF, one of the hottest film festivals in the world after the ones in Cannes, Venice and Berlin, is arguably, the most popular festival with the audiences. TIFF runs this year September 10 through to September 19.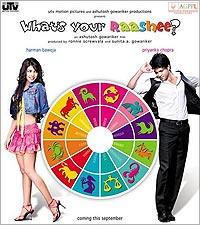 The festival is also known for screening outstanding documentaries. Google Baby by Zippi Brand Frank is getting a lot of buzz this year. It focuses on an unusual outsourcing: surrogate mothers who carry embryos for couples in Europe and other continents. Frank follows an Israeli entrepreneur who proposes baby production for western customers.
There is also Oscar buzz for The Most Dangerous Man in America: Daniel Ellsberg and the Pentagon Papers Ellsberg is a hawk turned anti-Vietnam activist after encountering a Gandhian from India. A well regarded strategist in the American government, he then leaked the Pentagon Papers to The New York Times and The Washington Post and exposed the lies of the Vietnam War.
And there is Michael Moore's Capitalism: A Love Story, which promises to be a blistering critique of corporate dominance. It comes two decades after Moore's mocumentary Roger & Me bowed in Toronto and found a distributor in no time.
Vikarm Jayanti, one of the best-known documentary makers, brings to the festival Snowblind, about a blind 23-year-old, who doesn't let her disability stop her from competing in one of the most grueling endurance contests: the Iditarod dogsled race traversing Alaska's 1,100 miles.
This year there is plenty of talk of Oscar-nomination for Jason Reitman (after his Oscar winning hit Juno) and his comedy Up in the Air. The film starring George Clooney as a corporate downsizing expert whose life faces unexpected challenges just as he is about to reach 10 million frequent flyer miles and just after he thinks he has met the frequent-traveler woman of his dreams.
Among the highlights this year are Coen brothers coming-of-age tale A Serious Man, Drew Barrymore's first directorial vehicle Whip It and Werner Herzog's crime drama Bad Lieutenant: Port of Call New Orleans, the Nicolas Cage-starring remake of Herzog's 1992 film Bad Lieutenant.
One of the most intriguing films at TIFF Micmacs comes from Jean-Pierre Jeunet whose international hits include Amelie and Delicatessen. The film's description itself is a teaser: 'Is it better to live with a bullet lodged in your brain, even if it means you might drop dead any time or would you rather have the bullet taken out and live the rest of your life as a vegetable? Are zebras white with black stripes or black with white stripes? Is scrap metal worth more than landmines? Can you get drunk from eating waffles? Can a woman fit inside a refrigerator? What is the human cannonball world record? '