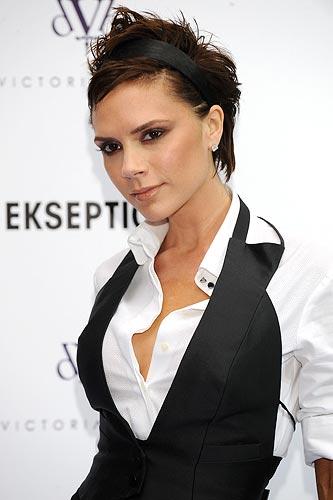 Victoria Beckham will replace Paula Abdul as a judge on American Idol, say reports.
Abdul had reportedly quit after her demands for a raise were not met.
She had said on Twitter: 'With sadness in my heart, I've decided not to return. I'll miss nurturing all the new talent but most of all, being a part of a show that I helped from day one become an international phenomenon.'
Now, Victoria, also known as Posh Spice, will join Simon Cowell, Randy Jackson and songwriter Kara DioGuardi in the judge's panel of the reality show, according to reports.
Apparently, Victoria will start shooting for the new series this week and has agreed to appear in at least two episodes.
It is reported that Posh will receive about 155,000 pounds for two episodes of the highly popular singing talent hunt show.
The Mirror quoted a source as saying: 'Victoria is hugely flattered as this is one of the highest profile gigs in America.
'It really is a big deal. Her husband David may be getting a bit of stick at the moment but Victoria's profile Stateside has never been higher. Network bosses would love to give her the job full-time and it looks like it's there for her if she wants it.
'But at the moment, Victoria's main priority is fashion. She doesn't really need any distractions. She has also been back at New York fashion week in September to launch her 2010 collection.
'However, Victoria's appearance on American Idol is sure to provide a massive ratings boost in the UK so, really, everyone's a winner.'
Text: ANI