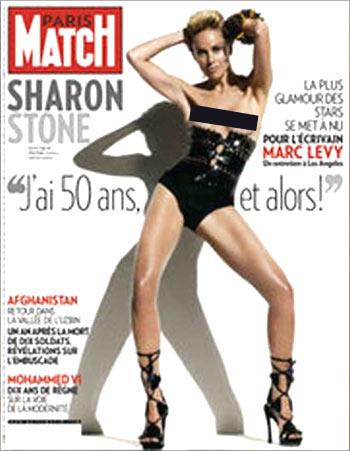 When it comes to nudity, age is no bar, ask Sharon Stone.
At 51, the actress has posed topless for the cover of French magazine Paris Match.
For the magazine's photo shoot, the mother-of-three posed in corsets, gloves and high leather boots.
'I'm a person who feels that if it''s appropriate for the character I'm playing or the mood of the piece, then [nudity is] no big thing,' Usmgazine.com quoted her as saying.
This isn't the first time Stone has shown some serious skin.
She famously gave fans an eyeful in 1992's Basic Instinct and has made multiple red carpet appearances in sheer gowns.
Text: ANI