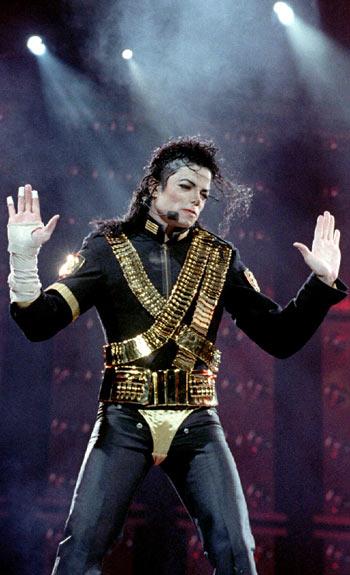 The BBC is reportedly planning a talent show to find a dancer who can master Michael Jackson's moves.
According to sources, bosses will kick off a national search for Britain''s best moonwalker and body-popper later this year.
And just like the X Factor, contestants will be judged by a panel of industry experts.
The show -- to be called Move Like Jacko -- is still at an early planning stage.
Sources say that executives will also try to land one of Jackson's siblings as a judge -- possibly Jermaine, or LaToya.
'People are so passionate about Michael it makes sense to build a talent show devoted to him and his incredible performances,' the Sun quoted a source as saying.
And given that his family played such a huge part in his life, it makes sens for one of them to be a judge. Jermaine, Janet or LaToya would be brilliant," the source added.
However, the sources also say that the contestants will not have to be able to sing like the King of Pop.
'Unlike X Factor we're not really bothered if they can sing like Jacko or not. We want to see them perfecting his dance moves, which let's face it were highly technical and not easy,' the source added.
'It won't just be about the moonwalk -- but if you can't do the moonwalk you're probably not going to be that much of a Jacko devotee,' the source further said.
The show will look for dancers of all ages, male or female.
They will be whittled down over a series of shows with the winner likely to get the chance to perform for a paying audience.
A BBC spokesman confirmed, saying: 'We are currently in advanced discussions about commissioning a new entertainment show, which will seek to find Britain''s most talented dancer, who can move like the legendary Michael Jackson.'
Text: ANI | Photograph: Havakuk Levison/Reuters