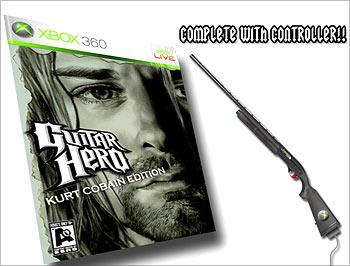 Late singer Kurt Cobain is set to feature in a new videogame called Guitar Hero 5.
The Nirvana frontman will be playable in the game produced by gaming firm Activision, reports Contactmusic.
Smells Like Teen Spirit and Lithium are some of the songs, which his fans can get to experiment with, in the rockers game.
Cobain's widow Courtney Love and his bandmates had to sign off on the idea before Activision could add him to their project.
Also, legends like Jimi Hendrix and Johnny Cash will be an option for fans to choose from, apart from an animated Shirley Manson and Matt Bellamy of Muse in the new game.