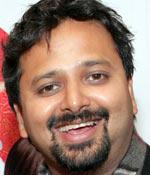 Director Nikhil Advani's close association with Akshay Kumar has got the two working on another film called Patiala House, never mind the outcome of their previous outing together, Chandni Chowk To China.
The director has announced a contest where you can audition and win a role in the film -- that of a 17-year-old Akshay, and share the stage with Rishi Kapoor and Dimple Kapadia.
Advani, who has also directed films like Kal Ho Naa Ho and Salaam-e-Ishq, talks to Syed Firdaus Ashraf about Patiala House.
Before you read on, become a fan of Patiala House.
Tell us about your contest, your hunt for the young Akshay Kumar.
We tried many resources but could not find a boy, who would look like a 17-year-old Akshay Kumar. That's why we decided to run a contest.
It is not necessary that the boy must be 17 years old. He can be any age but he must look 17.
You obviously spend a close bond with Akshay.
During the filming of CC2C, Akshay and I spent 100 days together. We became close and decided to do our next film together. Considering the CC2C outcome, I'm glad Akshay agreed to do Patiala House because this is the film I know best. I'm going back to my roots, (putting to use) what I learnt from Karan Johar and Aditya Chopra when I was their assistant.
What is Patiala House about?
This film is set in the United Kingdom. It is about the relationship between a father and son. It shows how a family comes together to make a father realise that his son has a dream. It's also about second chances.
I identify with it because I have got a second chance too. I owe Akshay because of the trust he has put in me by letting me do this film.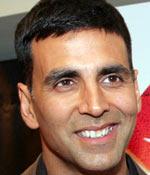 Please continue.
Well, CC2C didn't do well as expected. People don't get a first chance in life and here, I have got a second chance. Akshay Kumar's character Parghat Singh Kalao also gets a second chance to fulfill his dream in Patiala House. This film is about a man who has given up on his dreams, and then he gets a chance to fulfill it. A lot of people will be able to identify with this character.
If you could correct one thing in CC2C, what would it be?
We should have done more filming in China but we shifted to Thailand. You see very little of China in the film. Also, there were many gaps between the screenplay and the story.
I was not the right person to make that film. That's why I have gone back to films I am best at, and that's Patiala House.
You'd mentioned that Akshay's look didn't work either.
Yes, that's the feedback I got. People said he looked like a hero only in the last 20 minutes of the film.
In Patiala House, he plays a simple Punjabi boy from Southall. He owns a bania shop in London and his nickname is Gattu. I have tried my best to make his character identifiable with any other person on the road. Even his clothes and looks are identifiable. People will forget they're watching Akshay, and think of Gattu.
Why did you choose Anushka Sharma as your leading lady?
When people see her in the film, they will understand why I cast her. She plays a Punjabi girl from Southall. This is the first time she's being paired with Akshay, thats why I feel they will suit each other.
When will the film release?
We have started shooting since December 21, right up to January 4. Then the shoot will shift to London. I think it will release in November 2010.
Did you go into a depression after reading the poor reviews that CC2C got?
I am here to make good films. What people and critics say matters to me and sometimes, it hurts as well. But at the same time, people have to dust themselves and sit back on the horse (if they fall off). Akshay told me that I was a good filmmaker and that we should do a film. That's why I feel I owe this to Akshay.