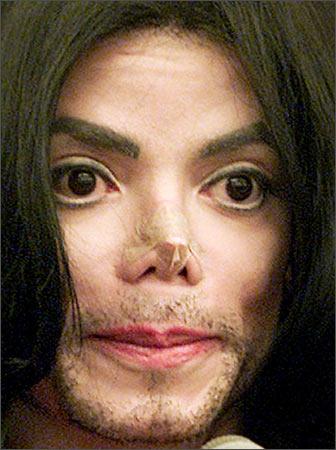 Michael Jackson's dermatologist has revealed that the singer had his nose rebuilt before his death because extensive plastic surgery had left him with breathing problems.
 Arnold Klein has said that he rebuilt the singer's nose and cheeks using fillers last year.
'I thought he had a nice-looking nose ... but it got to the point where it was far too thin. It didn't look natural to me,' Times Online quoted Klein as telling the CNN programme Larry King Live.
'I rebuilt it, using fillers. He was beginning to look like the nose was normal again. And that's all I wanted -- and to regain the breathing passages of his nose, because there was a total collapse of the cartilage,' he added.
After completing work on the singer's nose, Klein continued to treat him for severe acne and scarring from plastic surgery before his planned series of concerts in London.
'I just was trying to get him ready to do the concert, because in the way he looked in his face he wanted it to be absolutely as perfect as it could be,' he said.
Text: ANI | Photograph: Reuters