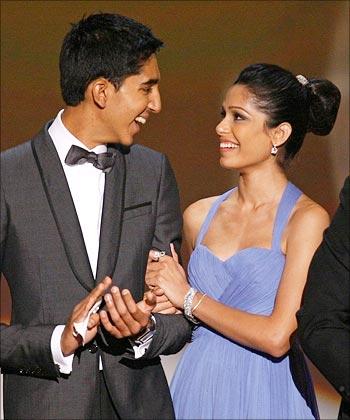 'Slumdog Millionaire' couple Dev Patel and Frieda Pinto recently played hide and seek with paparazzi in New York to avoid getting photographed together.
Following a romantic dinner in a New York restaurant, the stars left for their hotel but when the pair spotted waiting photographers, Dev made a comic run away, reports the New York Daily News.
Seeing the funny side of it, Dev began laughing while making his dash, and Freida, 25, also appeared to be amused as they out-foxed the snappers and giggled away.
Rumours of the co-stars' real-life relationship began swirling back in February and were confirmed by their co-star Anil Kapoor, who said, 'When I meet them, I feel there is something happening,' adding that the pair shared "a magical chemistry."
Text: ANI | Photograph: Lucy Nicholson/Reuters