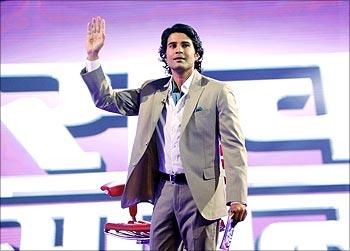 The Delhi High Court on Wednesday dismissed two petitions seeking a stay on the controversial TV show Sach Ka Samna, saying that moral policing is not its function.
A Division Bench headed by Chief Justice A P Shah suggested the petitioners to approach the central government over it.
"It is for the government to decide whether the programme should be banned or not. It is not the function of the court ... There are far more serious problems in this country which we have to settle," the Bench said.
Two petitioners, Deepak Maini and Prabhat Kumar, had approached the court seeking a stay on the show being telecast on Star Plus channel alleging that the programme was against the values of the Indian society.
Rejecting it, the court said, "Our culture is not so fragile that it would be affected by one TV programme."
Text: PTI