Ram Gopal Varma dived straight into controversy when he released the first promo of his film Rann, where the national anthem was distorted to fit in the film's theme. Jana Gana Mana Rann had some new words, even though the tune remained the same.
The Censor Board went ahead and banned the director from airing the promo with the tampered anthem.
Sarim Momin, 30, who wrote the lyrics of Jana Gana Mana Rann, tries to defend his work, and tells Patcy N why it's just a 'film song'.
Why is the national anthem used in Rann?
In the film, the characters think of what is happening in the country -- how evil powers are ruling the country, how everything is going haywire. The newspapers today only talk about violence.
I cannot reveal the film's plot. But the song is picturised on all the characters who are honest and have a certain goodness, be it Amitabh Bachchan or Riteish Deshmukh. It is their appeal when they say Bharat ko bachcha le Vidhataa at the end of the song.
Did RGV ask you to write the lyrics or was it your idea?
He asked me. I had to write according to what the script demanded. We have a brainstorming session for each song, where the director also pitches in his ideas. We had many drafts for this song.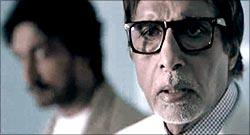 The film is Rann, which means battle. Ramu sir explained that this was not a battle fought with weapons, on the Border. It's a battle fought within oneself -- har aadmi ke dimaag ke andar ek battle hai [there is a battle inside everyone's head]. Now, I had to make these words poetic. I translated har aadmi to Jana Gana and sab ke dimaag to Mana and battle to Rann.
I could have thought of other words. But -- as I've mentioned on Ramu sir's blog -- if I had taken simple words like jaag jao [wake up] or Bharat ko bachao [save India], people would not have looked up to it. This song is meant to wake people up.
But you have distorted the national anthem by using these words and its tune.
I would not call it distorted. Jana Gana Mana Rann is a song, not a national anthem. It's a song from a film. The national anthem is too big to be distorted by a few words. I agree that words from the national anthem were used but there are a hundred different words in the song too -- so this is not the national anthem.
About the tune, the music director [Amar Mohile] would be able to answer that better.
Didn't you know about the Prevention of Insult to National Honour Act, 1971, and that this was a dishonour to the national anthem?
Of course I know about that. But my song is not an insult to the anthem. It would have been an insult if I would have said that Jana Gana Mana is a bad song. If I add a few lines to Jana Gana Mana, it's automatically not a national anthem.
I did not see any reason for controversy because we did not say anything bad.
Why did you think that Jana Gana Mana Rann would highlight the problems in India? We have had so many patriotic songs that did that. Don't you think you were capable of writing a powerful song instead?
Can you remember any song that made people aware of the problems India faces? There are a hundred songs with words like Jag Jao Bharat and Meri Jaan Hindustan. These songs come and go; nobody bothers to listen to them or realise the problem. But this song is an actual wake up call to people.
The song has been banned now, how will you bring awareness now?
If it is banned, it means that the Freedom of Speech has been curtailed. I can't do anything about that. That's what Ramu sir said.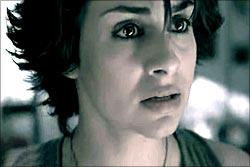 What was your family's reaction when this song came out?
The song has been banned, so not many have heard it. But many have heard about it, and they said it echoes true feelings. In fact, there is a site called janaganarann.com where people are commenting on the song, and many have liked it.
My family did not hear the song, as they are in Hyderabad. But they read the lyrics in the newspaper and called me and asked me about it. They were concerned about the controversy.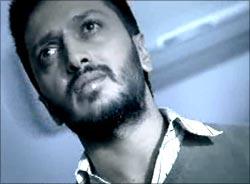 How did you start working with Ram Gopal Varma?
My first film with him was D. I would write lyrics for my friend -- music composer Prasanna Shekhar -- who was doing the background score for D. After that, I started working regularly with Ramu sir. I also penned lyrics for Bhagam Bhag and EMI. My most popular songs till date are Aa khushi se khudkushi kar le from Bhagam Bhag and the title track of Sarkar.
Right now, I am working on Lucky Ali's album and Ramu sir's Rakhtcharitra.
I am also an associate director, co-dialogue writer and lyricist for Allah Ke Banday starring Sharman Joshi, Naseeruddin Shah and Atul Kulkarni. It will be directed by Farouque Kabir. Kabir and I are also working on a script called Welcome To The Jungle, which will star Hrithik Roshan and Zayed Khan.