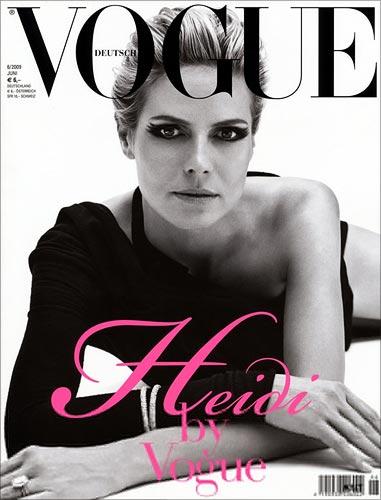 Supermodel Heidi Klum has turned editor for fashion bible Vogue.
In a special 140-page spread titled 'Heidi by Vogue,' the German born supermodel got the chance take on the role of guest-editor.
And one could not find a more qualified candidate, considering that the issue is all about her, People magazine reported.
In addition to collaborating with photographers, hair stylists, makeup artists and the magazine's regular editor, Heidi dazzles in photo spreads with different looks and shares thoughts about her life, style and career.
"I love all the stories so much that I don't favour any of them. I grew up reading German Vogue and was really excited when they came to me with the idea for the 'Heidi by Vogue' issue.
"We shot the entire issue in one week, it was a group effort. I would love the opportunity to be involved in a magazine like this again. I'm always up for a challenge," Klum said.
Text: PTI