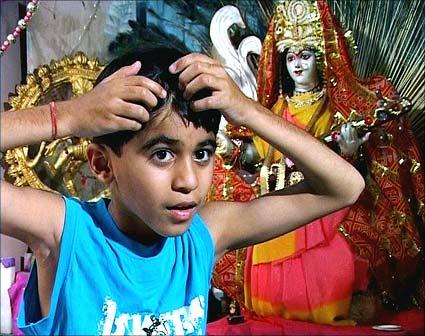 While Aamir Khan played a short-term memory loss victim in the blockbuster Ghajini, there exists -- in real life -- a child, who, unfortunately, shares the same fate.
A Zee TV L'IL Champs contender from Indore, Siddhesh Jagtap's world changed two years ago when he met with an accident while pillion riding with his father on his bike. Siddhesh fell in front of a running bus. Though the doctors managed to save his life, the boy had serious injuries to his brains.
Since then, the 11-year-old boy suffers from short-term memory loss. There was a point when he could not even remember his parents. Music proved to be a savior. Through regular riyaaz, his parents sharpened his memory.
 
"I take pains to teach him his school lessons for 16-18 hours but all in vain. After 15-20, minutes, he forgets everything," his father says. "Music has become a therapy for him. Through regular riyaaz, his memorizing capacity has shown improvement. His recall and retention power has also stepped up."