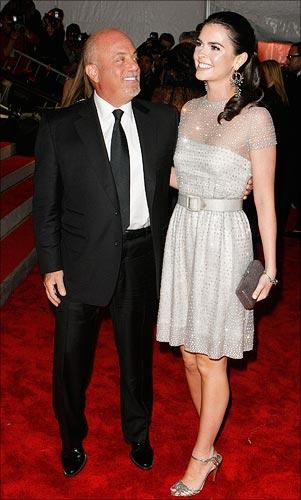 Actor Billy Joel and wife Katie Lee have parted ways after five years of marriage.
A joint statement issued by their representatives confirmed saying, 'After nearly five years of marriage Billy Joel & Katie Lee Joel have decided to separate. This decision is a result of much thoughtful consideration. Billy & Katie remain caring friends with admiration and respect for each other,' People magazine reports.
The couple had earlier denied reports of their marriage being on the rocks.
The 60-year-old actor had married the 27-year-old chef at his 15-acre waterfront Center Island estate in Long Island.
Image: Billy Joel and Katie Lee
Text: ANI | Photograph: Lucas Jackson