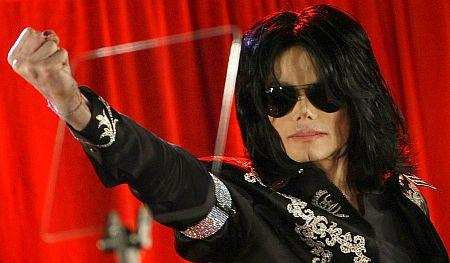 Michael Jackson, the king of pop, is dead.

Fifty-year-old Jackson died at UCLA Medical Centre in Los Angeles after suffering a cardiac arrest. 


Lieutenant Fred Corral, of the Los Angeles County Coroner's office, said Jackson was pronounced dead at 2:26 pm (0256 IST) local time.

His mother, brothers including Jermaine, Tito and Randy and sisters Janet and LaToya, had raced to be at his bedside.
"It is believed he suffered cardiac arrest in his home, however, the cause of his death is unknown until the autopsy results are known. Our family requests that the media please respect our privacy, it is a tough time for us," Jermaine Jackson, brother of the singer, said.

Jackson was dogged with reports of worsening health with rumours of skin cancer and a reported lung failure.

Reports said that the singer had been very frail as he struggled to prepare for his much-hyped 50-date comeback in London, which were due to start on July 13. The singer, who was the seventh of nine children from a well-known musical family, debuted on the professional music scene at the age of 11 as a member of 'The Jackson 5', and began a solo career in 1971.
The Pop singer had converted to Islam last year and changed his name to Mikaeel.
Jackson was preparing for what was to be his greatest comeback next month in London where he was scheduled for an unprecedented 50 shows. He was preparing in Los Angeles for the concert, an extravaganza that was to capture the classic Jackson magic -- show-stopping dance moves and throbbing dance beats.
Jackson was one of the few artists to have been inducted into the Rock and Roll Hall of Fame twice. His other achievements include multiple Guinness World Records, 13 Grammy awards and the sales of his over 750 million albums worldwide.
However, controversies also kept Jackson in media glare. In 1993, he was accused of child sexual abuse but could not be charged due to lack of evidence. In 2005, Jackson was tried and acquitted of further sexual abuse allegations and several other charges.
His solo studio albums like Off the Wall (1979), Thriller (1982), Bad (1987) and Dangerous (1991) became some of the world's best-selling records.
His 1982 album Thriller sold an estimated 50 million copies worldwide.

'For Michael to be taken away from us so suddenly at such a young age, I just don't have the words,' said Quincy Jones, who produced Thriller. 'He was the consummate entertainer and his contributions and legacy will be felt upon the world forever. I have lost my little brother today, and part of my soul has gone with him.'

Jackson ranked alongside Elvis Presley and the Beatles as the biggest pop sensations of all time. He was married to Presley's daughter Lisa Marie for a brief period. Jackson's death evoked memories of Presley, who died at the age 42 in 1977.

Image: Jackson gestures during a news conference at the O2 Arena in London
Report: George Joseph and Agencies | Photograph: Stefan Wermuth/Reuters