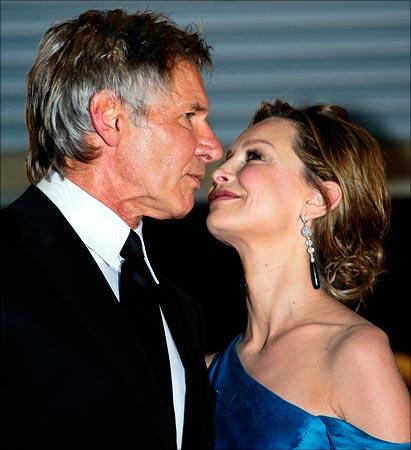 Hollywood actor Harrison Ford has confirmed that he is set to walk the aisle with longtime girlfriend Calista Flockhart, three months after engagement rumors first circulated.
The Indiana Jones actor confirmed the news during an appearance on the show Entertainment Tonight.
When a reporter on the show congratulated him on his engagement, Ford replied, 'Yeah, thank you very much.'
Reports claimed that the 66-year-old actor had proposed on Valentine's Day during a family vacation, asking the 44-year-old Ally McBeal star to marry him.
The couple who have been together for seven years had refused to comment on their plans to tie the knot but Ford has finally confessed.
Text: PTI