Krish [Radhakrishna] Jagarlamudi's first Telugu film Gamyam created history when it ran for more than 100 days in Andhra Pradesh.
Now, the director is back with his next film Vedam starring Allu Arjun, Manoj and top heroine Anushka.
The cast is considered a coup of sorts as the industry is dominated by single hero-centric films.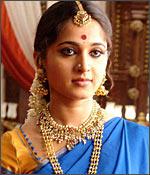 "It was Bunny (Allu Arjun) who roped in Manoj. Actually I wanted newcomers for the film," Krish says.
He continues, "One day when I was speaking to Arjun about wanting to do a film with newcomers, he said he wanted to listen to the story. I narrated it for about 15 minutes and then he said let's make it. I took two months to write the full script and then narrated it again to him. I also presented him the bound script. When I asked him about the other hero's part, he suggested Manoj's name. Then he spoke to Manoj and I narrated it to him. Manoj agreed.
"Anushka also hardly took time to decide after she heard the script. Once Bunny was on board, he helped me. I was excited that Anushka who has had two hits -- Arundhati and Billa-- immediately accepted," he adds.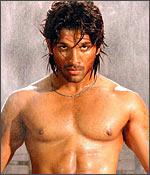 Vedam, Krish feels, "has got credibility with Arjun. It is one of the best scripts. It started off as a small project but became a big canvas because of Arjun. All the three actors have lead roles. Every character has its own definition."
Krish is not willing to divulge the story but one can be sure that the script will be good as Gamyam.
The film is produced by Arkamedia Works (Prasad Devineni and Shobu Yarlagadda).
Krish got MM Keeravani to compose the music and Shravan, who edited Gamyam, to edit Vedam too. V S Jnanasekhar will handle the camera.
Shooting will begin in mid-June in Hyderabad.