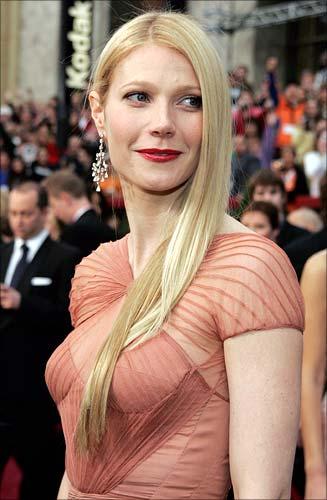 Gwyneth Paltrow has been slammed by Hindu scholars for using religious terminology to promote her 'mundane' weekly Goop blog.
According to US Hindu leader Rajan Zed, the actress should learn more about the ancient religion before using taglines like 'nourish the inner aspect' on her website.
Zed is afraid that Paltrow is leading impressionable minds astray by suggesting her weekly musings are deep and philosophical -- and then just writing about material, "external" matters.
'There are not many deep, spiritual and philosophical thoughts in the blog, which are an essential part of nourishing the inner self,' Contactmusic quoted him as saying.
'The actress needs to grow-up and stop writing about mundane topics like ''Boots by Gucci'', ''Banana Pancakes'', ''The Hungry Cat'' and ''Tweezerman'' -- in which she talks about taming the unruly eyebrows of men.
'Instead, she needs to talk about topics like realising self, immortality, deeper reality, eternity, soul, inner realms of the mind and spirit, pure consciousness. That''s if she''s truly serious about inner aspect,' he added.
Text: ANI | Photograph: Lucy Nicholson/Reuters