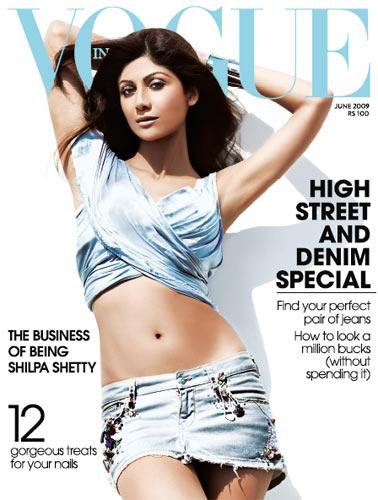 Wow!
Check out Shilpa Shetty in a teeny-tiny denim miniskirt on the cover of Vogue India's June issue.
Even as she heads towards her 34th birthday (June 8), she looks absolutely amazing!
Looks like all those hours in the gym and on the yoga map were spent wisely, as Shilpa and her rockin' bod are still the envy of Bollywood.