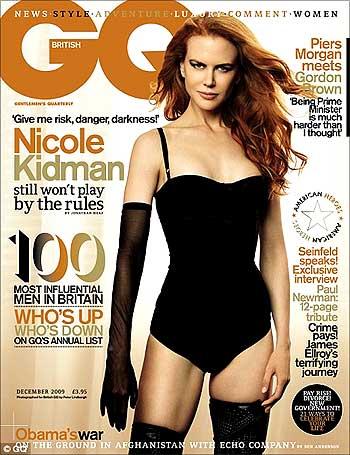 In one of her most revealing interviews ever, Nicole Kidman has revealed how she has experienced different levels of love, from 'mundane' marriage to 'strange sexual fetish stuff'.
The 42-year-old actress, currently married to country singer Keith Urban, said her life had been about exploring different types of love.
The Others actress, who was earlier married to Tom Cruise, made the admissions to GQ Magazine, reports News.com.au.
'I've explored obsession. I've explored loss and love in terms of being in a grief-stricken place, I've explored strange sexual fetish stuff, I've explored the mundane aspect of marriage, and monogamy,' she said.
Kidman also described her present marriage as "raw" and dangerous". 
Nicole, however has pledged never to reveal secrets about her life and her relationship with former husband Tom Cruise.
The actress said the secrets of the former couple's 10-year marriage would be buried with her.
'I have never discussed the intricacies of it and I never will,' the Telegraph quoted her as saying.
'I burned most of my journals after I remarried. You're only going to find out bad things,' she added.
The star further said: 'I am not writing a book. I will go to my grave with all my secrets, all my stories.'