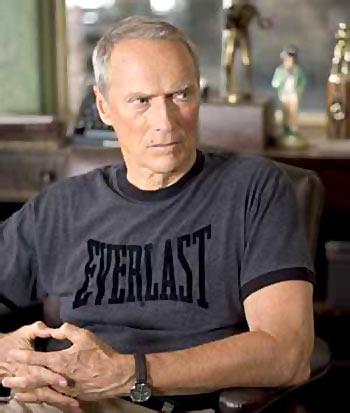 Clint Eastwood is a complex man indeed.
The 79-actor, who directed and produced his 67th movie Invictus -- a true story about Nelson Mandela (Morgan Freeman) and how he and the captain of a South African rugby team (Matt Damon) used the 1995 Rugby World Cup to bring the country together – believes in meditation without being spiritual.
He also believes in the idea of a soul but not reincarnation.
In an eye-opening interview to GQ magazine, the veteran filmmaker who won his first Oscar at age 62 (Best Picture and Best Director for Unforgiven), reveals the secret behind his boundless energy.
He meditates twice a day, eats healthy and exercises regularly (pumps iron).
Eastwood says meditation, which he has been doing for almost forty years, keeps him centred especially when he's working, 'It works great. Because it just gives you a chance to gather your thoughts. I'm religious about it when I'm working,' he told the magazine.
Paradoxically enough, for a person who meditates twice a day, Eastwood doesn't think too much. 'I never analyze myself too much. I don't know if it's afraid of what you'll see, or afraid it'll go away, or whatever. None of the above. It's, um--I don't think inwardly very much,' the magazine quoted him as saying.
The same philosophy applies to spirituality which he finds in things that move him. 'If I look in the Grand Canyon, I'm moved,' he told GQ.
Though not deeply religious, the filmmaker does believe in the idea of a soul. 'I believe you have a conscience and you have a soul. I don't know if it's injected into you; I think it's probably something inherited,' he told the magazine.
Image: Clint Eastwood in a scene from Million Dollar Baby