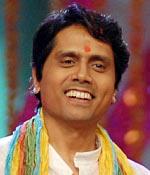 Nagesh Kukunoor's films have cut across genres, and earned much critical acclaim. Unfortunately, the John Abraham-starrer Aashayein has been long delayed, and even though it's sitting complete, it does not have a release date yet.

The director seems to have moved on too. He talks to Radhika Rajamani about his new film Yeh Hausla.

What is Yeh Hausla about? Is it a story of grit and confidence as the title indicates?

It is loosely based on true events -- based on this guy who embarked on a project to teach women how to use the camera. It centres around five women. It's an uplifting movie. It shows the power of the camera, if used wisely. The film stars Sameera Reddy, Karan Nath, Tanuja and Tanvi Azmi and two newcomers.

Karan plays a character, disillusioned with the world. He is from a television background. He goes to Rajasthan and decides to do something else. Originally, I had titled the film Five Women And A Camera.

You shot the film in Rajasthan. That seems to have become your favourite shooting spot.

Yes, it's shot entirely in Rajasthan. I shot essentially in two locations -- in the Kejarla fort and villages and deep the sand dunes around Manwar (a two-hour drive from Jodhpur).
 
When I shot Dor, I found no other places in India with degrees of pristine beauty like this state. Rajasthan has starkness that lends itself to dynamic locales. It has clung to tradition. The heritage properties are still there. If I shoot another film, I will complete the trilogy.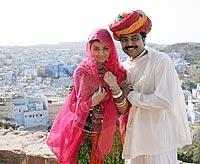 What triggered the idea for the film?

I am looking for great true stories. The human element excites me. I heard this true story of Satish, who taught women how to use the video camera in the Medak district. Those women told their stories through documentaries. I saw a documentary on that and used the core idea. I want to have the opening of Yeh Hausla on March 8 (International Women's Day) -- at least for the official launch.

Most of your films deal with one aspect of human strength...
There are stories of human triumph which makes for great cinema. It's a story which has to grab me. Tasveer 8/10 was a thriller, Bombay to Bangkok was a romcom.

Do you observe people?

I guess I do but not consciously. When I write I borrow from experiences.

Why do you prefer to shoot your films in one schedule?

The whole world shots it that way. As a director, there is a mental space you occupy. That is critical. I keep that continuity till the shoot is over. I try not to leave that space.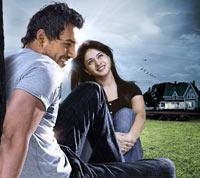 Why is the delay in the release of Aashayein?

Initially, it was because of the producer-distributor squabble. Due to the strike, there were a line of films to be released and it was felt that it should not to be released. The film may see a December end or January release now.

In your last two films Tasveer 8/10 and Aashayein, you have mainstream actors like Akshay Kumar and John Abraham.

Each script needs to justify a star.

Could you talk about Aashayein?

The genesis behind Aashayein is to give people a reminder to live life -- don't plan, learn to live in the moment. It's the story of a guy, who has got a short time to live and how he lives it.

Were you disappointed by the dismal performance of Bombay to Bangkok and Tasveer 8/10?

I was not worried about the box office. Bombay to Bangkok made money which excited me. 8/10 was jinxed. The post-production work -- which was to take four months -- was done in one month. We did make some compromises but the movie ended the way I wanted. The marketing plan and design couldn't be done properly.

What do you think about the corporatisation of the film industry? Is there a flip side to it?

I was excited when corporates entered the business but didn't realise they would undo the 100-year-old industry. They changed the economics and now the industry is in chaos. New directors have been launched, new stories have been made. They changed the economic structure and the industry is now picking up the pieces.

What keeps you ticking as a filmmaker?

The excitement of storytelling drives me. I'm only 11 films old. Authors write so many books.

You were on the international competition jury of the International Children's Film Festival of India in Hyderabad. How was it being on the other side?

The most exciting fact was that there was a children's jury. It was exciting to compare notes with them.