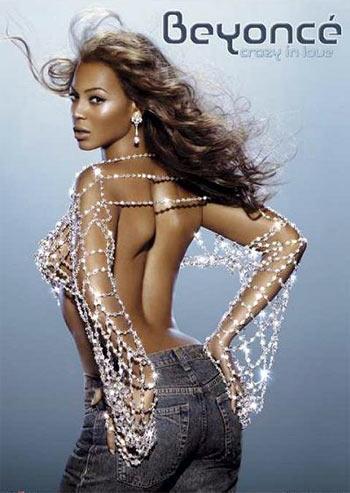 R&B superstar Beyonce Knowles' song Crazy In Love has been voted 'The Greatest Track Of The Last 10 Years'.
The hit 2003 song, which features her husband Jay-Z, has topped the coveted list complied by music magazine NME, reports the Daily Star.
MGMT''s 2008 track Time To Pretend came second while The Strokes' Hard To Explain, from their 2001 record Is This It, landed the third spot.
MIA's Paper Planes and OutKast's Hey Ya! rounded off the top five.
Blur's Out Of Time and the Arctic Monkeys A Certain Romance are among other tracks that featured in the top ten.
The NME Top 20 tracks of the decade are:
1. Beyonce -- ''Crazy In Love''
2. MGMT -- ''Time To Pretend''
3. The Strokes -- ''Hard To Explain''
4. MIA -- ''Paper Planes''
5. OutKast -- ''Hey Ya!''
6. The Rapture -- ''House Of Jealous Lovers''
7. Klaxons -- ''Golden Skans''
8. Blur -- ''Out Of Time''
9. Arcade Fire -- ''Rebellion (Lies)''
10. Arctic Monkeys -- ''A Certain Romance''