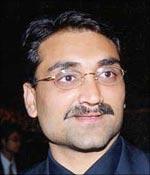 After making movies for close to four decades, Yash Raj Films has decided to step into the world of small screen by producing television serials and reality shows.
The production house has entered into an agreement with Sony TV to produce fiction and non-fiction content for the channel. "
"Yash Raj Films has been at the forefront in making feature films for almost four decades. We have created our own space with the efforts of a wonderful team, this collaboration gives us an opportunity of producing television content that we believe in -- shows that will engage and entertain the large television audience in India," Yash Chopra, YRF Chairman said in a statement.
"Television is the biggest mass medium in India and this collaboration between Sony Entertainment Television and YRF will bring the very best in TV entertainment with high quality production values which will appeal to the entire family," said N P Singh, COO of Sony Entertainment Television.