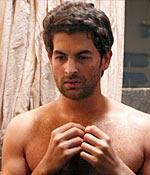 The music of Madhur Bhandarkar's latest will leave you feeling cheated.
Jail comes across as an album that lacks imagination, originality and effort. Moreover, there is hardly anything to listen to. A shame, considering Bhandarkar has often managed to get some great songs for his films.
First up, Jail officially marks the point when we should start complaining about an overdose and misuse of rock-guitar, albeit Bollywood style. This musical device first used effectively by Pritam, has been spawning clones, and Jail is one such unhappy example.
Sharib-Toshi, the reality TV finds, have managed to give us crowd pleasing music earlier. But this time, with only two songs to score, they have shamefully fallen back on formulaic music-making, which borrows heavily from both Pritam and Himesh Reshammiya. 
Saiyan Ve, is a hackneyed composition with distortion guitars and unimaginative lyrics, sung Himesh style and arranged Pritam style, with some electronic loops thrown in for the dance floor.
It even has a rock and a remix version, which features Neil Nitin Mukesh (backing vocals), who obviously fancies his own singing. In all the versions, Saiyan Ve will fool you with a catchy intro and glossy Bollywood-rock polish, but that's it. There is absolutely nothing new or attractive in this song.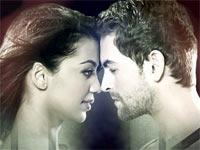 Milke Yun Lagaa is more of the same, with loud guitar licks and a drummer who lets go on the kit as if there's no tomorrow.
Sharib-Toshi's story closes with the entry of Shamir Tandon, whose attempt at a raunchy desi dance number misses the mark completely with Bareiley Ke Bazaar Mein.
Sung by Sonu Kakkar, it is neither sexy nor stylish and ends by being an ear-sore and a remix later on.
If you are the spiritual sort, Lata Mangeshkar's prayer song Dataa Sun le may just work for you. Any sort of critique of Lataji's singing at this point would be audacious. But what leaves one flabbergasted is the "contemporary remix" of this slow, devotional song right at the end. What were they thinking?
So basically, you have two songs, which may work on the screen. One devotional number, one utterly forgettable track and plenty of mindless remixes. Still wondering if you should go for this?
Rediff Rating: