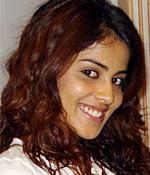 What happens when you take money away from Kabir Bedi's son Adam Bedi or leave VJ-cum-model Pooja Misra in a Mumbai slum? It's a perfect recipe for a reality show, what else. Throw in a Bollywood starlet, in this case Genelia D'Souza, and voila, you have a reality show for the young and feisty. Or so believes UTV Bindass, UTV's channel for the youth which has high hopes from its latest reality show Big Switch.
The show traces the lives of 10 rich brats, aged between 19 and 23 years, who are yanked away from their comfortable homes for 14 days and let loose in a Mumbai slum. That is not all. The 'rich kids', as the show tags them, will be given a slum 'buddy' who will serve as a survival guide for the celebrities. The winner, after surviving various challenges, gets the prize money of Rs 1 million, which will be used to help realise the dreams of the slum buddy.
The show, which launches on October 24, marks D'Souza's debut as a TV host. D'Souza says that she is relieved that she's only hosting and not participating in the show. "I cannot imagine my life without my phone or similar basic luxuries," she says by way of explanation.
She quickly adds, "It's very sweet of these rich kids to participate in the show, as there's no big prize money for them to walk away with. It's all about fulfilling your slum buddy's dream."
UTV Bindass channel head Heather Gupta knows what an arduous task it has been to round up rich kids and ask them to live, eat and earn a livelihood within the confines of a slum. "It took nearly three months to get our participants together, and although we had a list of 12 probables but getting even the 10 participants was a Herculean task."
Produced by Endemol, the show will get these rich kids to do jobs like rag picking, cooking, shoe-shining and washing clothes. The slum dwellers, meanwhile, will help them navigate across the slum as well as aid them in their tasks.
Having spent long hours thinking of possible gruelling tasks for the the show's contestants, which will run for 13 weeks on the channel, Vaibhav Modi, creative head, Endemol is confident that Big Switch will garner high viewership ratings for the channel. "It's a powerful concept where youngsters from affluent families will share their living space with slum dwellers and, second, there's no money for the participants like in other reality shows."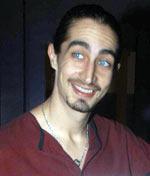 Modi should be credited for bringing together youngsters who would have only seen slums from their BMWs. The participants include Kunwar Harjinder Singh better identified as Buta Singh's grandson, Miss India (World) 2006 Natasha Suri, Siddharth Khanna who is the heir to Delhi-based Khanna Builders, Deeksha Nanda hailing from the pre-Partition royal family of Kashmir and daughter of Rajiv Nanda, former GM and director of the Taj Group. If Modi's gamble on this reality series pays off, then UTV Bindass is willing to run it for a second season as well.
Says Gupta, "The popularity of Big Switch will definitely be a strong reason to host a second season, but we will experiment with locations and situations. So, in its next season Big Switch could be about rich kids surviving in some other situation."
For now participants like Misra, who has probably never been inside a slum, is putting on a brave face. "My father has challenged me that I won't be able to survive for more than two days in the slum. I want to prove him wrong," she says, and is fervently hoping that she can sweat it out with her buddy.
Daughter of a senior bureaucrat, Misra is relying on her previous work experience with an NGO to help her out during the show. What does Misra fear most about living in the slum? "I am going to miss my exercise regimen and food the most," she cries out.
Here on, it's all about nudging away some TRP ratings from rivals Channel V and MTV. And UTV Bindass's latest attempt is anything but tightfisted. Reportedly, the reality show is being made on a princely budget of Rs 5 crore of which half will be spent on marketing the show. The channel's previous reality shows such as Dadagiri, Beg Borrow Steal and Cash Cab were made on a much smaller budget.