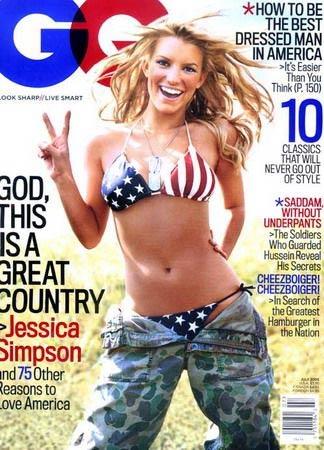 Hollywood diva Jessica Simpson has confirmed on Twitter her impending visit to India.
On Twitter Simpson wrote: "@kenpaves and I are going to India!!!!"
Ken Paves is a celebrity hairstylist out of Beverly Hills (USA). She will reportedly shoot in India starting next week for her VH1 docu-series show The Price of Beauty.
In this show, Simpson will reportedly get some beauty pointers from Bollywood actress-model Neha Dhupia, 29, who was quoted as saying: 'I know for sure that Jessica will be draped in a sari.'
Simpson reportedly may also study the local dietary fads, beauty regimes and fashions and even take part in some of the extreme practices she finds out.
Simpson will be throwing a grand Bollywood party after completing this shooting, reports indicate.