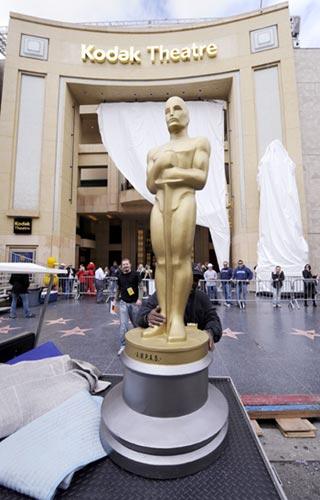 After expanding the list of nominees for best picture, the Academy of Motion Picture Arts and Sciences which presents the Oscars said preferential voting will now decide the best film.
Under the system, voters will rank nominees in their order of preference from 1 to 10.
The nominee who bags the most votes will be declared the winner.
The same preferential voting is used by the Academy in its nominating process.
However, it is being introduced to judge films for the first time since 1945.
The new voting procedure has been brought in to bring in more movies to compete for the award. Now 10 films can be accommodated in the category, which allowed only 5 previously.
The BBC quoted Academy president Tom Sherak as saying: 'Instead of just marking an X to indicate which one picture they believe to be the best, members will indicate their second, third and further preferences as well.'
He said this would 'establish the best picture recipient with the strongest support of a majority of our electorate'.
 The 82nd Academy Awards nominations will be declared on February 2, at the Academy's Samuel Goldwyn Theatre.
Photograph: Phil McCarten/Reuters