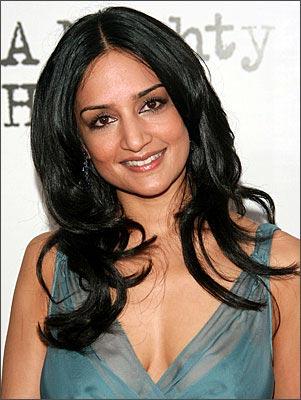 Indian-origin British actress Archie Panjabi, who earned rave reviews for her work in Bend It Like Beckham, Yasmin and The Mighty Heart, is set to take on a new challenge: she'll appear this fall in a new CBS legal/political drama called The Good Wife.
Panjabi plays the role of Kalinda, a bisexual Indian investigator who works alongside the show's attorney protagonist, played by Julianna Luisa Marguiles.
Panjabi, who she spent part of her childhood in Mumbai and was educated in the UK, calls herself 'Part Bombayite, part British.'
The show's premiere is set for September 22, at 10 pm.
Photograph: Paresh Gandhi