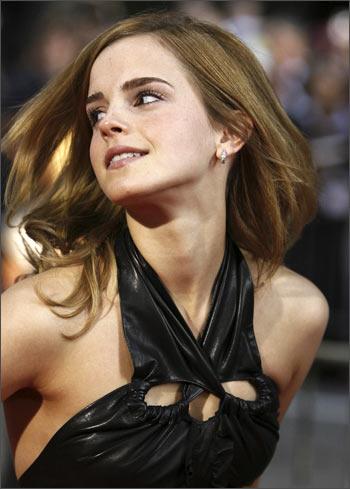 Harry Potter star Emma Watson seems to have made a smooth transition from her glamorous life as an actress to a simple life of a student.
The 19-year-old beauty was spotted wearing a simple white T-shirt, denim shorts, and trainers in her campus at Brown University, in Providence, Rhode Island.
She apparently looked happy and relaxed under the sun as she chilled with her friends.
Watson also passed all her A-levels with straight A grades.
She even believes that going to university will make her a better actress.
'I actually think going to university will make me a better actress,' the Daily Express quoted her as saying.
She added: 'It sounds so geeky, but I really do like studying and reading, and if I'm not working on Harry Potter, then my greatest relaxation is to sit with a book.'
Watson is taking a degree in literature.