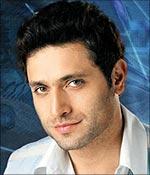 A fast track court on Friday directed the jail authorities to provide immediate medical relief to Bollywood actor Shiney Ahuja, arrested for allegedly raping his maid, on his application seeking treatment.
The 36-year-old actor was seen crying and wincing in pain following a slip disc problem when he was produced in the fast track court in Mumbai.
Ahuja, who was unable to walk, was assisted into the court room by two constables. He was later brought outside and made to sit on a bench where he lay down, quivering following which his lawyer Sameer Nagre moved an application seeking medical treatment at the earliest.
The court directed the jail authorities to provide the actor immediate medical relief and shift him to J J Hospital if necessary, for further treatment.
The court was expected to pass an order on Friday on the application filed by Ahuja's lawyer seeking copies of the forensic report but the matter has been adjourned till October 7.