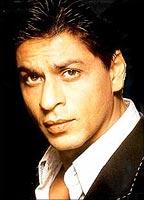 Shah Rukh Khan will dub for the prologue of Pazhasssi Raja, a Malayalam film that will soon release in Hindi.
The historical movie about Pazhasssi Raja, who revolted against the British rule in 18th century, stars Mammootty and will be dubbed in Hindi, Telugu and Tamil.
The film is directed by T Hariharan. Kamal Haasan will dub the Tamil version of the film.
This is not the first time that Shah Rukh has lent his voice to films. Earlier he had dubbed for his close friend Samar Khan's film Shaurya starring Rahul Bose, as well as for Aziz Mirza's Kismat Konnection starring Shahid Kapoor and Vidya Balan.