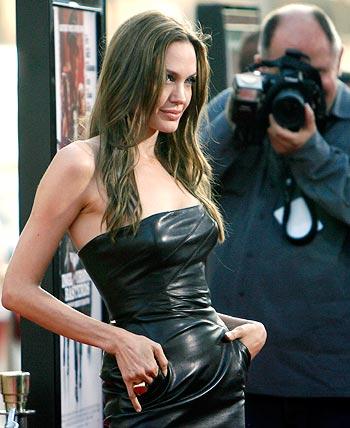 Angelina Jolie is a self-centered psycho, according to her former bodyguard.
According to In Touch magazine, Bill, who once worked as a bodyguard for the actress, said she has two faces, reports The Daily Telegraph.
'Angelina has a public and a private persona,' and didn't hold back on his true feelings.
'In my opinion, the real Angelina is self-centered and a control freak,' said Bill. 'She has no patience at all. She doesn't do things out of the kindness of her heart. And she's totally psycho.'
Continuing with shocking revelations, he said that Jolie's partner Brad Pitt was totally laid back, while Angie: 'She screams and yells a lot, then walks away.'
He said her staff would often have to take care of the children because she would "disappear into her suite for hours. 'She would punish them with silence,' said Bill, adding, 'I think she could be abusive at times in a mental way.'
'She is not moved by tears,' he added. Bill also claims Angelina had "quirky habit" of 'giggling when one of her kids would start crying.'
Photograph: Mario Anzuoni/Reuters