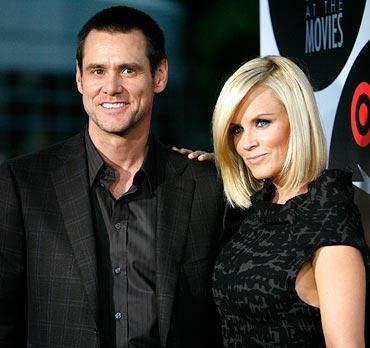 Jim Carrey and his wife Jenny McCarthy have made the news of their break-up public by announcing it on Twitter.
 
The couple broke up after being together since five years. Both the actors sent tweets of their break up. And publicists of the couple later confirmed the news, reports The Telegraph.
The pair admitted they had spent wonderful time with each other.
Carrey's tweet said, 'Jenny and I have just ended our 5 year relationship. I'm grateful for the many blessings we've shared and I wish her the best best! S'okay!'
McCarthy released a statement through her publicist saying she ''will always keep Jim as a leading man in my heart.''
She also said that she would remain involved in his adult daughter's life.
Photograph: Mario Anzuoni/Reuters