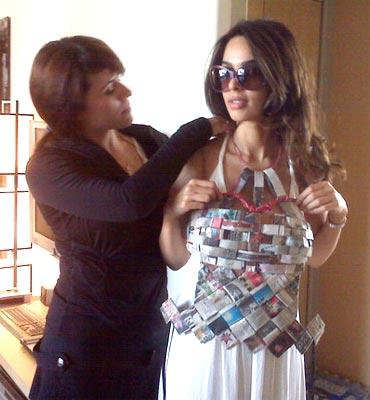 While trawling for witty posts of out celebrities on their Twitter pages, we came upon this picture of Mallika Sherawat which she has posted on her Twitter account.
Usually, we can tell what the sexy actress is wearing (or not). This time however, she left us stumped.
Why don't you try your luck and tell us what she is wearing.
Photograph courtesy: Twitter.com